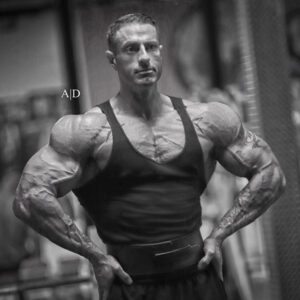 Mark Aquilino is a national level competitor who leads his athletes by example. His knowledge and experience in the health and fitness industry enables him to not only build up great athletes in the gym but also outside the gym.
Mark has enjoyed countless overall wins at local level, while placing in top-five standings at national level NPC competitions. He has worked many other top name coaches in the industry…so he has learned from some of the best "gurus" in the business. Along with Posing, he's worked with many great names such as Kenny Wallach and three other well-known IFBB Professionals to master his style of Posing.
Because of his years and dedication in competing, he's always done his research, seeking knowledge to not only understand why he was doing what my coach was telling him, but also to better formulate the fundamentals. Today, his goal is to pass that on to his own students, and teaching them his methods and reasoning.
The love and passion for fitness and bodybuilding is what led Mark to create Armstrong Training Concepts. He has been coaching and training individuals since 2016, but he fully established his brand in 2019 while solidifying his coaching style.